We at Quincy Dental Specialists are proud to offer crowns, veneers, and bridges to our patients seeking a healthier, attractive smile. If you have a damaged or decayed tooth, Dr. Kevin Dong can help you choose the best solution for your oral health.
Protect and Replace Your Damaged Teeth with Crowns, Bridges, and Veneers
Dr. Kevin Dong and his team will work to personalize your smile treatment plan and provide you with a smile you can be proud to have.  Restorations are made both directly and indirectly.
Direct restorations:

Fillings or bondings made in the chair and directly attached to the natural tooth.
Indirect restorations: include crowns, bridges, and veneers; these prostheses' are fabricated in a dental laboratory and are retained to the natural teeth using dental bonding cement. Indirect restorations can be made out of different materials. These materials are often much more robust and have more natural appearances than direct restorations. Examples include porcelain, laminated ceramics, and high noble metals like gold. Crowns, bridges, and veneers are natural-looking treatment options that can transform your smile in just a few visits.
Veneers
Veneers are thin, customized tooth-colored shells that are made to cover up the tooth's surface. The shells are bonded to the tooth's enamel to enhance its shape, size, length, and color. Depending on your cosmetic concerns, we can utilize different materials to fabricate the veneer; Emax veneers are traditionally considered the most natural-looking appearance. However, layered zirconia veneers provide additional strength where needed.
Crowns 
Crowns are a form of dental prostheses that replace a significant portion of the tooth. They can be made of metal, ceramic, porcelain, and other materials, including gold. They work to protect and replace a single tooth. Crowns are made with resilient, natural-looking, including ceramics and porcelain. These materials can match the surrounding teeth in appearance while protecting the inside pulp of the tooth from further damage and decay. 
Bridges
Bridges are a great option for those who don't want to wear dentures or commit to surgery for implants. They help replace one or more missing teeth by using two crowns as support. The bridge looks natural, matches the surrounding teeth, and helps protect your mouth from tooth decay and damage.
The treatment process and costs for crowns, veneers, and bridges will depend on the type of treatment you choose and what best fits your situation. We offer reasonable pricing options and accept Care Credit to ensure you get the quality treatment you need. Most importantly, maintaining good hygiene habits can help you maintain your restorations, including brushing and flossing regularly. 
If you're committed to maintaining excellent oral hygiene practices but have damaged or missing teeth, crowns, bridges, and veneers may be good options. When visiting Dr. Kevin Dong at Quincy Dental Specialists Group, his team can provide a broad range of services, from periodontal cleanings to complex cosmetic and restorative procedures. We work with a periodontist once every two weeks for implant replacements, wisdom teeth removal, and other surgical procedures.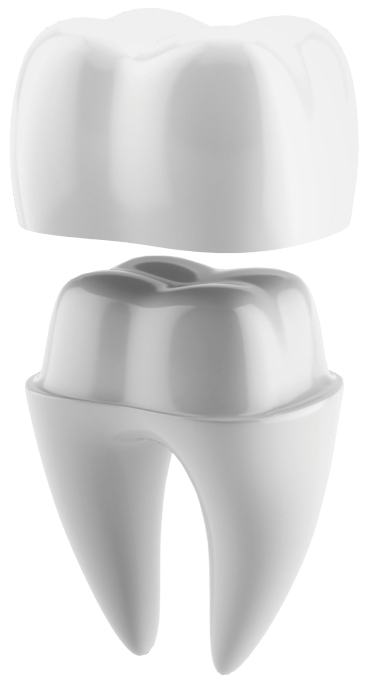 Love Your Smile Today With Quincy Dental Specialist Group
As the third owner of Quincy Dental Specialist Group, Dr. Dong provides a warm and welcoming environment for families and friends and will be glad to provide you with in-house, conservative dental care. To learn more about our dental treatment options, visit our trusted, experienced dentists to give your family the care you deserve most. Schedule a consultation at Quincy Dental Specialists Group to find out more.