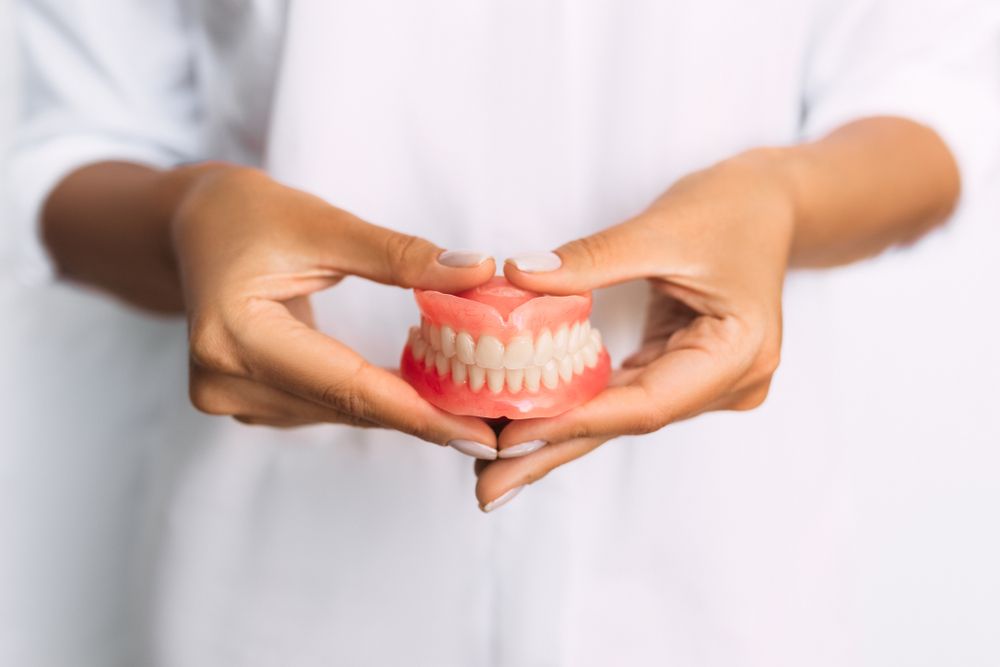 Here at Quincy Dental Specialists Group, we are proud to offer natural-looking dentures in Quincy, MA, Milton, Weymouth, Braintree, and the surrounding areas. As an affordable option for replacing missing teeth, dentures provide the comfort, flexibility, and natural appearance to give you your smile back.
Getting Your Smile Back With Dentures and Partial Dentures
Dentures are removable prosthetic devices to replace rows of missing teeth. Complete dentures are used for patients missing all of their teeth, while partial dentures are used for those missing some of their teeth.
To provide dentures to our patients, we work with our certified local laboratory in our community which has been in business for over 30 years. This enables us to provide faster-than-usual turnaround times for your dentures. When you schedule an appointment with Quincy Dental Specialists Group, Dr. Dong and his team will determine if dentures will work for you through the following steps:
Exam and Consultation: During your examination, Dr. Dong will examine the gums and bone support and their surrounding areas to ensure they are healthy and that the jawbone is stable to support your dentures. Digital x-rays, CT scans, and intraoral scanners can be used to observe jawbone health and measure the tissues for designing better-fitting dentures. During this visit, we also encourage our patients to bring in past photos of their smiles or existing dentures. This helps us to better achieve a satisfactory cosmetic outcome for our patients.
Impressions and Fabrication:
Digital impressions (more patient comfort vs. traditional impression) will be gathered using the results of the x-rays, CT scans, and intraoral scanners to provide a custom-fitted set of dentures. This process avoids traditional impression trays that can be uncomfortable and trigger a gag response in some patients. However, we can also utilize traditional impression techniques when favorable. Which is used is at the discretion of Dr. Dong. Once completed, the impressions will be sent to our local dental laboratory to be fabricated into models of your mouth.
Final impression: A set of custom impression trays will be created using this model to produce a highly-accurate impression of the patient's mouth.
Occlusal records: The height and position of the denture teeth will be determined according to the patient's speech.
Teeth try-in: The prosthetic teeth are fitted to a denture base in accordance with their natural position. The patient will then be able to review the dentures and approve their fit and appearance before they are completed. Small changes can be made during this step to ensure the patient is satisfied with the results. make small changes to perfect the looks and feel of your dentures during this step.
Your Final Fitting: The denture's length and alignment between the upper and lower jawlines will be measured to ensure a healthy center jaw relationship. Once the dentures are fabricated and delivered, the dentures can be further adjusted to ensure your dentures stay comfortable, stable, and natural looking for years to come.
We are proud to offer high-quality, reasonably priced dentures, and we are here to provide you with the best course of treatment for your dental care. Dr. Dong will be happy to provide you with the care you need and deserve most and give you dentures that will last.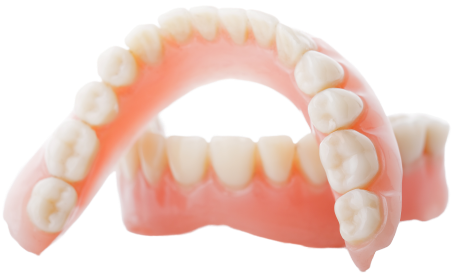 Receive Dentures at Quincy Dental Specialists Group
If you live in Quincy, Milton, Weymouth, and nearby communities in MA, we invite you to schedule an appointment for your complete dentures. When visiting Dr. Dong at Quincy Dental Specialists Group, his team can provide a broad range of services, from root canal treatments to complex cosmetic and restorative procedures. We work with a periodontist once every two weeks for implant replacements, wisdom teeth removal, and other surgical procedures. As the third owner of Quincy Dental Specialist Group, Dr. Dong provides a warm and welcoming environment for families and friends and will be glad to provide you with personalized, conservative dental care. We take the time to learn about our client's stories and aim to treat our patients with love and respect. To learn more about our dental treatment options, visit our trusted, experienced dentists to give your family the care you deserve most. Schedule a consultation at Quincy Dental Specialist Group to find out more.