When tooth decay develops, our dentists at Quincy Dental Specialists Group can provide dental fillings to blend seamlessly with your smile and restore oral health through conservative measures and a family-friendly environment.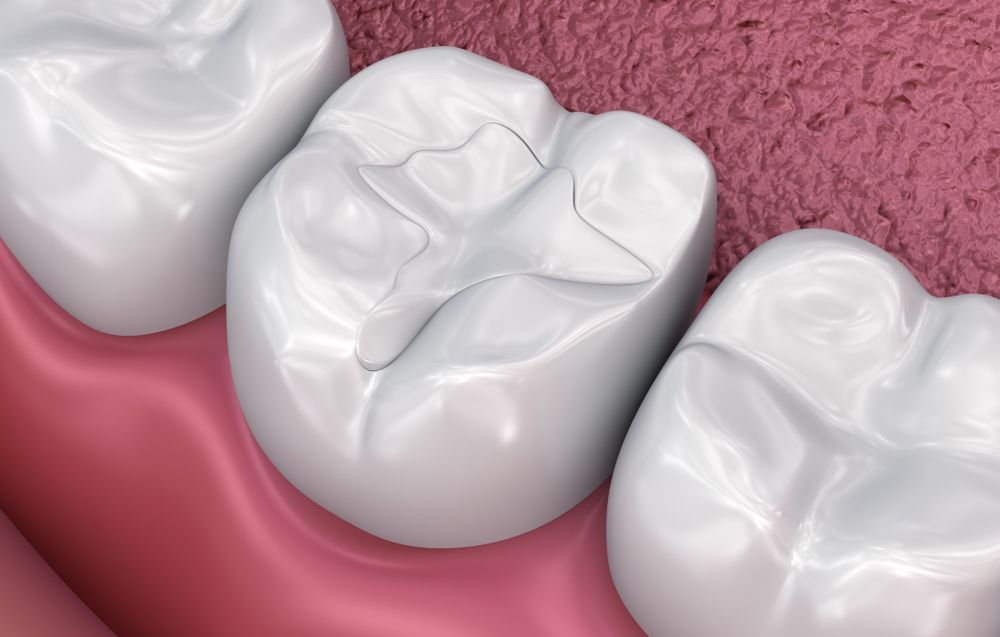 Repair Your Cavities with Dental Fillings
Dental fillings help save teeth by filling in cavities, repairing small areas of tooth damage, and protecting the teeth from further decay. Dental fillings can do wonders for your smile, repairing minor fractures and helping reduce tooth sensitivity. They can even out the tooth's surface, improve jaw function, and, most of all, help improve your oral health.
At Quincy Dental Specialists Group, we offer two types of dental fillings. Your filling options depend on your aesthetic preferences, costs, and dental concerns. We can determine the best approach during your consultation. These options include:
Amalgam Fillings: Amalgam fillings are a mixture of metals consisting of liquid mercury and powdered alloys of silver, tin, and copper. The mercury allows it to react and bind to the metal particles. They're often called silver fillings because of their silver or grey appearance. Amalgams are an excellent measure for filling large cavities and are helpful for patients with a high risk of tooth decay. Amalgam fillings are typically less likely to cause post-op sensitivity. They also last a long time and are more cost-effective than white fillings.
Composite Resin Fillings: Composite resin fillings combine glass and quartz filler to fill in and protect the teeth. They can match the color of your teeth and are ideal for small to mid-sized restorations.
Sealants: These thin plastic coatings are painted onto the teeth, preventing decay in patients of all ages that receive them. This is achieved by the plastic coating sealing the grooves in healthy teeth where cavities could form and protecting the enamel from tooth decay.
During your consultation with Dr. Dong, he and his team will perform an exam and cleaning to observe the damage to the affected tooth. CT scans can be performed in-office to provide a quick, reliable diagnosis for your condition. After providing a diagnosis, Dr. Dong will help you determine your choice in dental filler by working with your preferences, finances, and medical history.
Receiving Dental Fillings at Quincy Dental Specialists Group
If you live in Quincy, Milton, Weymouth, and nearby communities in MA, we invite you to schedule an appointment for dental fillings. When visiting Dr. Dong at Quincy Dental Specialists Group, his team can provide a broad range of services, from root canal treatments to complex cosmetic and restorative procedures. We work with a periodontist once every two weeks for implant replacements, wisdom teeth removal, and other surgical procedures.
As the third owner of Quincy Dental Specialist Group, Dr. Dong provides a warm and welcoming environment for families and friends and will be glad to provide you with in-house, conservative dental care. We take the time to learn about our client's stories and aim to treat our patients with love and respect. To learn more about our dental treatment options, visit our trusted, experienced dentists to give your family the care you deserve most. Schedule a consultation at Quincy Dental Specialist Group to find out more.